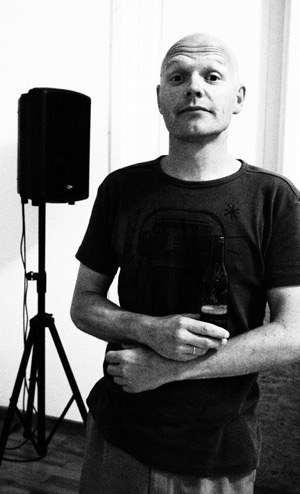 facebook page
facebook private
facebook group
listen
twitter
videos
a quick listen
free album downloads
presentation/practical/technical pdf
presentasjon/praktisk/teknisk pdf
contact/booking/paypal >
origamiboe AT gmail.com

Tore Honoré Bøe is a Norwegian transmedia artist working and living in the Canary Islands. During the last twenty years he has played hundreds of concerts, given workshops, published books and released an immense amount of recordings in almost any format available. He has exhibited visual art and submitted material to a vast load of magasines and blogs.
He has also collaborated in various ways with a roster of international artists, among others Roel Meelkop, Lasse Marhaug, Lee Patterson, Jochen Arbeit, Derek Holzer, Jarboe, Andy Bolus, Alexander Rishaug, Helge "Deathprod" Sten, NU Unruh, Terje Paulsen, Mick Harris, Guido Huebner, Michael Gira, Ronnie Sundin, Johannes Bergmark, Ellen Røed, Bryan Day, Mark Spybey, Erik Honoré, Jan Bang and Kim Xmazz.
Most times he operates on his own (under full name, as Origami Boe, Origami 13051826 or Origami 2re), but also in more permanent groups like the ambient-neofolk nine-piece ensemble Origami Arktika, the electro-acoustic duo KA (with Kai Kobi Mikalsen) and the free improv duo Origami Tacet (with double-bass player Michael F. Duch). He is currently working as a coordinator, creating the open online archive of the cultural network Origami Republika that he was the instigator of in 1990. This open network now counts nearly 300 members from all around the globe, all with different backgrounds and artistic accents.
Exhibitions, commissions, presentations and workshops include a.o. Lux Center For The Arts (Lincoln), Akershus Kunstsenter (Lillestøm), Egmont Højskole (Odder), Kunsthøjskolen (Holbæk), Kunsthøjskolen (Krabbesholm), Spinderihallerne (Vejle), ZKU - Center For Art And Urbanistics (Berlin), Freies Museum (Berlin), Avant Garde Festival (Schiphorst), Only Connect (Oslo), District Berlin (Berlin), EKKO Festivalen (Bergen), Nødutgangfestivalen (Bodø), Nicolai For Børn (Kolding), radiaL X (Lisabon), Music Tech Fest (London), The Museum Of Mechanical Art & Design (Stratford Upon Avon), Kinetica Art Fair (London), Gaïté Lyrique (Paris), Éspacio Digital (Las Palmas), Sound Of Mu (Oslo), Can Xalant (Mataró), Haus der Kulturen Der Welt (Berlin), meta.morf biennial (Trondheim), Royal Academy Of Music (Århus), Verwertung Festival (Berlin), Art=Adding Exhibition (Stettin) and in support acts for Einstürzende Neubauten on various tours (Lisboa, Málaga, Oslo, Århus, Hamburg, Bremen, Düsseldorf, Amsterdam).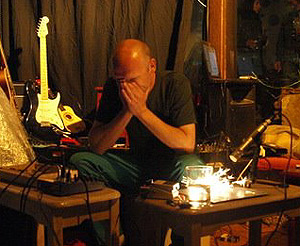 His art is as hard to nail down as mercury, as contrasts within the general collage is his main focus. This makes it impossible to give a full description of his work.
His approach to the artistic process is ritualistic, where hands-on creation, low-threshold interaction and dynamics are among his main motifs.
He is a traditionalist in the sense that he continues to follow and add to the Merz ideas of Kurt Schwitters, meaning that he will play any methods, means, materials or "art movement samples" up against each other if the artwork demands it.