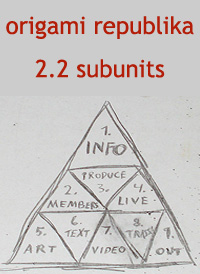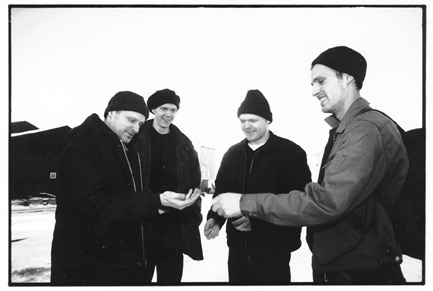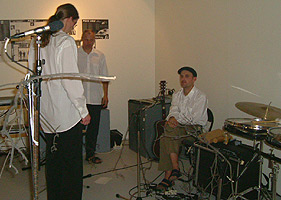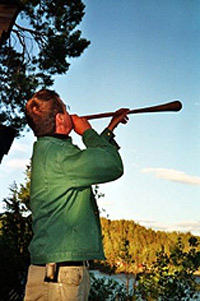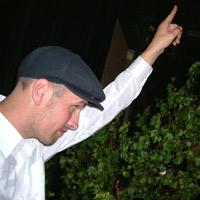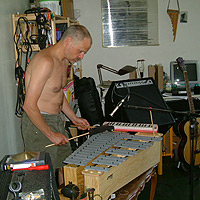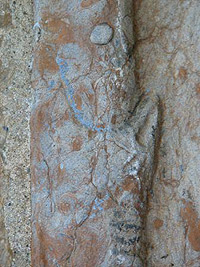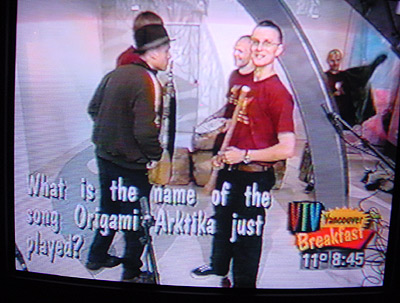 Unique ambient folk dub creating mystical soundspaces. The sound sources are mostly acoustic, performed on traditional multiethnic instruments such as guitar and other string instruments, melodika, lur, mouth harp, flutes and percussion. They also include a range of found objects, flowers, wood, ice, stone etc. to add that very natural 'feel' to their music. Taking on old traditional songs and reframing them in a modernist context. Fixed line-up since 1999, now expanded into an 8-piece ensemble.


Live @ Sound Of Mu, Oslo 2006

"Nykokt kaffe i gammalskogen, fersk rullings og tiurleik.
Ett lite stykke Norge.
Men så er det denne hvalrossen da...
Dette droget av ett fremmedelement som henger ved.
Som nissen på lasset.
Som en gammal kattefaan som alltid finner veien hjem.
Eller som Allan Edwall sa; en gnällspik.
En rusten spiker man ikke er kar om å få laus."


Live @ St. John´s Church, Gdánsk 2000
'What fascinates me about or_/arktika is that in their revolutionary play, they do not denounce their ancestors nor their country, but incorporate tradition in a respectful way, all the while setting old tradition in the context of new technology and thought. It's a fascinating texture that arises from this process, a texture of stark beauty, tactile hope, and transcendent melancholy.' - St. Petrol


Live @ Riddu Riddu Festivala, with Tanya Tagaq & Naro Giraffe Group, Kåfjord 2004
---

agents >>> Kai Kobi Mikalsen A80, Kjell Øyvind Braaten A34, Bjarne Larse A16, Rune Flaten A53, Boe A22, Kjell Runar Jenssen A159 (04+), Kjell Olaf Jørgensen A228 (05+), Per Gisle Galåen A111 (06+), Anne Bang Steinsvik A292 (12+)

produce >>> Rett Mot Sola CDR/Web Album, Trollebotn CD, Eplekyss CDR/Web Album, Vardøgr CD, Fantomlust CD, Brook Split-CD with Lull/Web Album, At Mono Web Album, At Røyspytten 7", At Snippen 7", Re-Arktika - or_/maximalistika remix CDR and various compilations...

live >>> Eydehavn, Fredrikstad, Gdánsk, Krakow, Kåfjord, Oslo, Trondheim, Vancouver, Warszawa, Wroclaw


130608 | Artibua/Brugata | Oslo | Norway
130503 | Brugata | Oslo | Norway
120421 | Sound of MU | Oslo | Norway
100604 | Oslo Experimental/The Villa | Oslo | Norway

130107: Charles Hayward (This Heat) plays Origami Arktika on his radioshow at Phoenix FM.
---