---
origami 2re > next 2re
2re high-priest of UNperformance 2re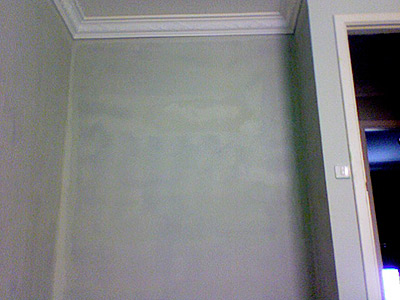 scroll the picture above and get the picture
1999 alter ego 2014
UNPERFORMANCE
DEVOTED COLLAGE ARTISTÉ
& LIBERAL DADA FIGURE
& NOT AFRAID OF COLOURS
& THIS BAD JOKE IS ON TORE
111007-8 > or_/2re: exhibition @ Salong/Trondheim Open, Inherredsvn 100, Trondheim, Norway
FEB MO 9: Looking for the lost unperformance-document, typically saved by 2re as smthn cryptical as the
performance-one that was coded "fhqhgqmove-to-trash.html"!

Makes you very happy to be coordinaTore. Anyway, here's a tiny part of the story:
2re in 'UNdressed ULTIMATUM' 2001
'The UNcrowned prince of UNperformance decided to UNdo a comeback at this prestige new music gathering. UNjust as silence is UNmusical & Performers Should UNdress, this act would easily have become UNsuitable for the UNdecisive.'
Uncommissioned work for The Ultima Festival, Norway, October, 2001.
2re in 'UNPOLITICAL NEODADA' 2000
'Unappearing at one's own release party and exhibition. Unperforming with Jan Krey. Unexhibiting with Lasse Marhaug. Unbelieveable.'
Uncommissioned work for Hyllegalleriet, Trondheim, Norway, December 17, 2000.
2re in 'CONSCIOUS / UNCONSCIOUS' 2000
'An art piece in which the Artisté meets himself in unother setting, a projection of elements common in both Norwegian and Polish culture.'
Uncommissioned work for the Royal Norwegian Embassy, Warszawa/Gdansk, Poland, September 11/16, 2000.
HTML Single Null Spenn Records w3, 2001 > MP3: a b
2re in 'UNFORMATION' 2000
'Possibly deemed unjust, the high priest will undress and give His first unformed mass. The congregation will be as uninterested in seeing this happen as usual, and nobody will take note of the unholy spirit of this act. The writing on the wall of the Nidaros Dome will unlikely be unterpreted as poetry.'
Uncommissioned work for the 'Avgangsutstilling', the piece was later untitled 'Dial M for Minimalism'. Trondheim, Norway, April 30, 2000.
2re in 'ALL DIRECTIONS' 2000
'A great success where He decided to dematerialise himself into rays of pure desire and reemerge as himself without anybody watching. The previous attempt made quite a stirr as someone tore down the curtain at the moment of bliss. Alas, a lesson learnt you might say.'
Commissioned work for the 'What Is It That Makes Disappearance So Interesting, So Appealing? lecture series. Kommunehuset, Sotra, March 10 - 14, 13.30-15.30 pm.
2re in 'TAGGING OUR NATIONAL SYMBOLS' 1999

Oslo, Norway; Holmenkollen Skianlegg, Nationaltheateret, Vigelandsparken, The Royal Castle. Lofoten, Norway. UNvisible tagging operation: if the art police can't see the tag, they'll have no evidence and the crime appears to be UNdone.
'Men jeg får jo se deg når jeg får deg arrestert for å tagge på hoppet mitt! Husk at jeg sitter inne i selve Holmenkollbakken hver dag. Jeg skal legge ut det fæle forbryter- trynet ditt på internnettet vårt, og henge opp plakater så alle kan holde utkikk etter deg. Tar vi deg på fersken skal du få dingle fra Kongetribunen. Forresten er du sent ute. Det var noen luringer som tagget fronten på hoppet/hoppkanten natten før world-cup rennet i fjor. Morro. De fikk desverre fjernet det før sending.' - Rune A53
2re in 'ART AS CRIME' 1999
- public concerts for stolen cars

'- What the f..k? Are you gonna be stealin' cars or what? Sounds exciting, but I'm not going to France to perform that. Cool!' - Lasse A73 (link til ego.tekst)
'A definite megahit among the passers by, as 2re was un-smashing up seven heavily amplified cars picked at random. This was an Metzger's Auto Destructive Art taken to new heights, even though somewhat misunderstood, or perhaps un-understood. 2re was un-dressed in his black mafioso suit, and it was only the baseball bat - very tangible indeed - that was linking this to any presens at all. Encore, and even more encores. The un-events took place in Kongensgate/Nordre Gate in Trondheim, Norway. A kid was un-crying of sheer enthusiasm, but the un-police were arresting 2re again, who immedeatly took the un-blame for everything. He was let un-loose only days ago.'

PERFORMANCE/EXHIBITS

JUNE 2: LILLEBY STUDIO, Trondheim: 2re in 'Dj Freestaile', initiating the new loft of Mr. Boe. Support for SNAIL (Oscillate) and Dj Håvard.


UnBob
Galleri Koncentrat
Trondheim, Norway 052401
UnBob Dylan 60th Anniversary
Exhibition, street art documentation & sound


Jan Krey & The Crew 'CLASSIC'
2re in The Crew
Galleri Koncentrat
Trondheim, Norway 050101
Deconstructing a piano, creating the UnPrepared Piano
On the We Are Hell, Oh!? comp. cd-r
Null Spenn Records wl5


TURBO ORTHO 'Infantility Clinic'
ORTHO & 2re
Regurgitation Show
ARTS CENTER ON FIRST, Jersey City, USA 032401 :::

Do THEY Know It's Xmazz?
Jan Krey & 2re
Jazzkafé
Steinerskolens Julemarked, 1202+120300
Piano, effects and Nidarosdomens Guttekor
for an audience from age 1 to 70

Neopolitical Undada
Hyllegalleriet
Innherredsveien 100, Norway 111900
Musical set for the exhibition

GUEST APPEARANCES

Support for PSYCHEDELIC SNAIL
Lilleby Studio
Trondheim, Norway 060801
Short super-8 projector feedback gig

Support for DEL
Lo-Fi Kaféen, Eat The Rich Festivalen
Svartlamo'n, Norway 081499
7 minute unplaybacked silver cutlery gig

Jamming with OSCILLATE
Terje's Loft, Eat The Rich Festivalen
Svartlamo'n, Norway 081399
Dusty floor vinyl skratch roll-around

With the ROAD SHOW Summer Party Band
The Marine Club, Vancouver, Canada 072299
Joining Greg on stage for a ballad

Then we had to leave for our own gig at the CAFÉ DEUX SOLEILS up on Commercial Drive. We had planned to make that a full-nighter, since it was the last one and people even coming all the way from Seattle to see us. We should do a short little thing to kick it off, then Anselmo (who played Norway years back) should pull some of his good songs, then we should go back on and do the full ambient-dub workover. The first two went well, with Bjarne and Kai jamming a bit, then Kjell Øyvind doing some more Medit stuff (and I joined in scrathcing a contact-miked record). When we were heading back on we were told it was too late, that there had been some misunderstanding and whatnot. Colonel Cameron ended up in a frenzy with the organiser, almost getting into physical trouble as he fucked up and stole a mike and shit. Big argument, so we put our gear together and left for the Vasco Da Gama safespot across the street, having some more beers and conversation.

Support for Dj X-ROY, MEDIT and KA
Vega, Oslo, Norway 062699
80 second Avega concerto grosso

OPEN ART SCHOOL
KiT, Trondheim, Norway ????99
With Steven, Alexander, Sabina, Ronnie and Audun

---

UNreleased

2re in UnSelf Portrait
33 year anniversary for b.d. 'self portrait'
just to get this people from my back... a concept album from the cutting room floor
liner notes: first to UnRelease a single that broke up the radio formatted time; Unlike A Rolling Stone the first bootleg; the Great UnWhite Wonder

unJUST AMAZING !!!
THE COMPLETE WORKS 99-04


INFANTILITY CLINIC
MP3 SINGLE w/ORTHO | Null Spenn Records mp34 2001

Infantility Clinic Live
Infantility Clinic Playback

UNBOB
7" | Null Spenn Records 7.1 2001

Whisperin' New York
The Harmonika's Playing The Skeleton Keys Of The Rain
Only A Pawn In The Fan Game

MISTENKELIG LENGE STILLE
CD-R split w/Origami KAos | Null Spenn Records wl3 2001

Ever Since I Started To Fail (30 second Springsteen cover)
Klanderverdighet (uncommissioned Biosfear remake)
I Love To See Things Go Booom! (d-konstruktivists say no more)
'Ain (the siesta sessions unveiled)
Hovudverk 2000 (cut-up live @ hyllegalleriet)
Strain (rejected Jazzkammer remix)
SoundOnWeb (2re website aiff remix)

NEOPOLITICAL UNDADA
CASSETTE feat. Jan Krey | Tidal Wave Recycling 2000

Neopolitical Undada
Unpolitical Neodada

CONSCIOUS UNCONSCIOUS
HTML single | Null Spenn Records w3 2000

Conscious
Unconscious

NO KASH FOR KAOS
HTML single | Null Spenn Records w1 2000

No Kash For Kaos
Karma Kameleon

CINEMASCOOP PERFORMANCE
MP3 SINGLE w/Ring | Null Spenn Records mp32 2000

Cinemascoop Performance
Cheap Rented Rooms

origami 2re [complete works!]
Medieformatering - We Are Hell-Oh?! 5.623k
Whisperin' New York - UnBob 7" 7.204k
The Harmonika's Playing... - UnBob 7" 1.112k
Only A Pawn In The Fan Game - UnBob 7" 5.558k
Infantility Clinic Live - Mp3 single 6.401k w/ORTHO
Infantility Clinic Source - Mp3 single 3.763k w/ORTHO
Conscious - Mp3/ html single .286k
Unconscious - Mp3/ html single .262k
No Kash For Kaos - Mp3/ html single .883k
Karma Kameleon - Mp3/ html single .629k
Ever Since I Started... - Mistenkelig Lenge Stille .783k
Klanderverdighet - Mistenkelig Lenge Stille 2.783k
I Love To See...! - Mistenkelig Lenge Stille .584k
'Ain - Mistenkelig Lenge Stille 4.668k
Hovudverk 2000 - Mistenkelig Lenge Stille 17.962k
Summertime - Mistenkelig Lenge Stille 1.229k
Strain - Mistenkelig Lenge Stille 4.574k
SoundOnWeb - Mistenkelig Lenge Stille 2.587k
Cinemascoop Performance - Mp3 single 5.658k w/Ring
Cheap Rented Rooms - Mp3 single 3.846k w/Ring
Cheap Rented Rooms Live - Shit Kebab 4.131k w/Ring
The Park Song - Exclusive 3.260k
Merzspunk Madonna - Replika Mp3bute 1.342k
Kom < 1919-1999 > bank - Happy Noise Heart 3.338k
Little Drummer Boy Rock God - Rock God 3.084k
Neopolitical UnDaDa - Cassette s A 17.340k w/Krey
Unpolitical NeoDaDa - Cassette s B 17.673k w/Krey
Classic - We Are Hell-Oh?! 7.803k Krey & The Crew

BONUS

The Park Song

COMPILATIONS

Var.Art.: WE ARE HELL, OH!?
CD-R | Null Spenn Records wl5 2001

Medieformatering SJEKK LINK
Classic (w/Krey & The Crew)

V.A./Origami Replika: SchMerzPønkDaDa Tribute
MP3 ALBUM | Major Ego Produkt meg11 2001

Var.Art.: SHIT KEBAB
CD-R/ZINE | Null Spenn Records bs17 1999

Cheap Rented Rooms Live

Var.Art.: ROCK GOD
CASSETTE | Null Spenn Records bs9 1999

Little Drummer Boy Rock God

Var.Art.: HAPPY NOISE HEART
CASSETTE | Null Spenn Records bs8 1999

kom<1919-1999>bank
---
top > next 2re > back to subunits > next folder